ALLIANCE WITH Coach U

GO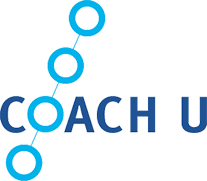 English Coaching Training from Coach U
英語でコーチングを学びたい方へ
Coach Uのプログラムについてのご案内ページです。Coach Uのプログラムはすべて英語のみの提供になるため、ご案内も英語のみにさせていただいております。
クラスへの参加には、上級レベルの英語力が必要となりますのでご了承ください。お申込み手続きについては日本語によるサポートがございますが、手続き完了後は、すべてが英語で行われます。
本件に関するお問い合わせは、こちらまでご連絡ください。
---
Over 20 years ago, COACH A signed a licensing agreement with Coach U and began offering the first training program for coaches in Japan. In 2019, after COACH A acquired Coach U, we started to bring Coach U's English programs to Asia.
CORE ESSENTIALS FAST TRACK PROGRAM™ (CEFTP)

The first English program we are bringing to you is Coach U's signature one - Core Essentials Fast Track Program™. This program is an expedient way for you to complete foundational to intermediate professional coach training which will allow you to competently coach with confidence and get credentialed as a coach. You'll graduate, in as little as 90 days, with your "Core Essentials Graduate" designation before completing our Advanced Coaching Program. The Fast Track will satisfy training hours for the International Coaching Federation's Associate Certified Coach (ACC) designation
Like the COACH A's coachAcademia program, Core Essentials Fast Track Program™ is for aspiring practicing coaches or successful leaders who intent on:
learning or refining core coaching competencies
selecting situational proprietary coaching models and resources to ignite their employee or client's awareness, engagement and performance
integrating coaching principles and philosophies to deepen their ability to relate with, influence and impact others
Both Coach U's Core Essentials Fast Track Program™ and COACH A's coachAcademia Leader's Program provide different format to fulfill your learning needs:
Coach U's Core Essentials
Fast Track Program™
COACH A's coachAcademia
Leader's Course

ICF Program Accreditation

ACSTH

-*

Number of training hours

77 hours

80 hours

Including 1on1 Mentor Coaching

-

5 hours

Time to complete the program

3 months

12 months

Training platform

Zoom video conferencing

Telephone

Fulfilled ICF training requirement

ACC

-*

Additional workshop

-

One full-day workshop in Tokyo (Free)

Extended courses

Additional complimentary 6-month online classes

Additional complimentary 3-month online classes

Application of coaching

General context

Business context

Language

English

Japanese

Faculty

ICF MCC/PCC coaches

ICF MCC/PCC coaches

Continuous development

Professional Essentials Program (ACTP)

coachAcademia Premium Course (ACTP)

Alumni network

Yes

Yes

History

1st coaching training institute in the world

1st coaching training institute in Asia

Website

coachu.com
coachacademia.com
*COACH A's coachAcademia Premium Course is an ACTP program fulfilling ICF PCC training requirement.
Click here to check the program details.
If you want to have a conversation with us, click here to join our 1-hour free webinar.
COACHING CLINIC LICENSING PROGRAM™ (CCLP)

Another signature English program from Coach U is the Coaching Clinic Licensing Program™. Coach U's COACHING CLINIC LICENSING PROGRAM™ (CCLP) is a 4-day live train-the-trainer (T3) licensing program intended for individuals and organizations seeking an effective coach-training product to administer internally or publicly. Upon completion of the CCLP, participants earn a license to facilitate Coach U's Coaching Clinic™, an interactive course covering practical, easy-to-implement coaching skills. Coaching Clinics™ can be delivered live or virtually, in either a normal 2-day format or as customized modules, and in a variety of languages.
Coaching Clinic Licensing Program™ is designed for human resources professionals, training & development professionals, managers, internal coaches, and business leaders responsible for incorporating and expanding the coaching culture within their organization. During the four days of the event, you will learn and experience:
benefits and challenges of being an organizational coach
when you should step into the role of coach – and when to step out
Coach U's unique 5-step process of coaching in the workplace
core coaching skills for peak performance and accountability
effective coaching practice opportunities with professional coach and facilitator feedback, utilizing skills from the 2-day Coaching Clinic™
Personal Coaching Styles Inventory (PCSI)
how to market and sell public and external 2-day Coaching Clinics™
how to sell a 2-day Coaching Clinic™ to decision-makers in your organization
tips on how to deliver the Coaching Clinic™ across cultures
Click here to check the program details.
To learn more and join our 1-hour free webinar, please contact:CUAsiaPacific@coachu.com
---
Who is Coach U?
Founded in 1992, Coach U is the world's first coach training institute. Coach U has created programs that have allowed the communication skill of coaching to become something that "anyone can learn". Coach U has contributed to the development of coaching by training professional coaches at a time when there was no coaching profession except in the sporting world. Many of the most active coaches in the U.S.A. today are graduates of Coach U.
Thomas J. Leonard, Founder of Coach U, founded the International Coaching Federation (ICF) in 1995. The ICF, the largest governing body of coaching in the world, has established a global coach certification system and set the global standard for coaching through a variety of activities. The ICF has grown into a coaching organization with over 25,000 ICF certification holders and over 35,000 members. Coach U's Training Programs were one of the first programs in the world to be accredited by the ICF for coach certification (as an Accredited Coach Training Program: ACTP).
For enquiries of Coach U programs, please feel free to email to CUAsiaPacific@CoachU.com